When You Need A Little Rest: 1000 Gifts
2:26 AM
It`s Monday morning here in Manila. A weekend has just passed and I am grateful for yet another week.
But if I would be completely honest, I would say that weekends get too exhausting for me the these days and what I now look forward to are weekdays because that`s the time when I can actually rest and take a break from my weekend activities.
But I thank the Lord because even in exhausting times, He comes and gives our hearts the rest we need and long for.
Yesterday, we`ve got a little film showing for the young people lined up but had to cancel it because our guest speaker had a little emergency, and requested to move it next week. Summer camp had also been cancelled due to conflicts with the church summer program schedule. Being the one in charge of both of those events, I somehow felt disappointed when I heard of these recent updates (which both came out this weekend) and I was a little heartbroken.
But I realized tonight that the time off that I could get after these cancellations could actually be an instrument of the Lord to give enough time to rest and be restored.
I guess He knows, even if I`m keeping it silently in my heart, how badly I need a little get-away from it all. How I needed to go back and find a hammock to hang in the garden, look up and pray under the clear summer sky. To feel the warm breeze once again…and thank the Lord in my own quiet moment with Him.
Do you not know? Have you not heard? The Lord is the everlasting God, the Creator of the ends of the earth. He will not grow tired or weary, and his understanding no one can fathom.

He gives strength to the weary and increases the power of the weak. Even youths grow tired and weary, and young men stumble and fall; but those who hope in the Lord will renew their strength. They will soar on wings like eagles; they will run and not grow weary, they will walk and not be faint.                      (Isaiah 40:28-31)
For Ava who took over on Multimedia this morning so I got to sit down and enjoy the preaching. 146.
Jesus helped me finish the Sunday School topics until August! 147.
Filled up the scholarship application tonight.
2 more weeks to prepare! 148.

I read Tomihiro Yoshino`s poetry book
"In the Palm of Your Hands" and still feels refreshed everytime I do.149.
Viola and Carlo who came to the Switchfoot concert.150.
Becca music for the complementary passes to the Switchoot Concert. 151.
Serving in the kids ministry which brings light to my heart. 152. 
Blogs and bloggers God uses to strengthen my weary heart. 153.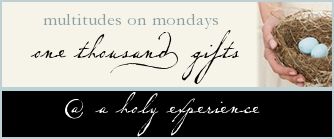 Photo credits: cookiecaramel, justmenooneelse,
and notouraverageaugustbaby on Tumblr
and cutestfood.com